Here is the list of themes agreed by the organizing committee.
Analytical advances
Experimental and theoretical approaches
Applied Mineralogy, including but not limited to
a. CO2 capture and storage
b. Primary ore deposits
c. Critical metals
d. Energy capture and storage
e. Recycling and the circular economy
Archaeometry and cultural heritage
Environmental Mineralogy and low-temperature geochemistry
Geomicrobiology and biomineralogy
Geochronology
Magmatism and igneous geochemistry
Mantle mineralogy (petrology, geochemistry and mineral physics)
Metamorphism
Mineralogical Crystallography
Planetary minerals and evolution with time
Education and outreach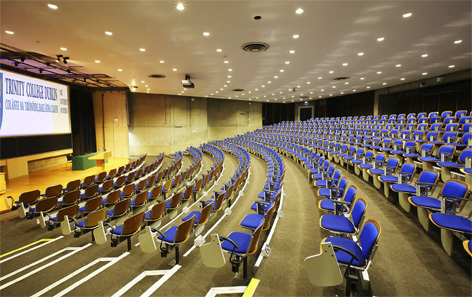 Session offers should be uploaded here. The deadline was 31st March 2023. We are still happy to continue to hear from people with idea for sessions. Upload to the link above or contact Kevin Murphy.
Individuals are asked to provide a title for their proposed session which should fall within one of these themes, a brief explanatory abstract and to propose some co-convenors. Session chairs must be prepared to attend the conference in person to lead the session, but co-convenors can attend remotely (our conference will be fully hybrid). You are encouraged to build strong organizing teams and to keep in mind balance in terms of gender, career experience (we are keen to include early career scientists as convenors), geography, etc. One of the key roles for session convenors is to encourage attendance from amongst their peers. Colleagues from low- and middle-income countries (www.research4life.org) will be allowed to attend the conference remotely, free of charge, so do keep them in mind.
The scientific committee will meet to decide on the final list of sessions for the conference.